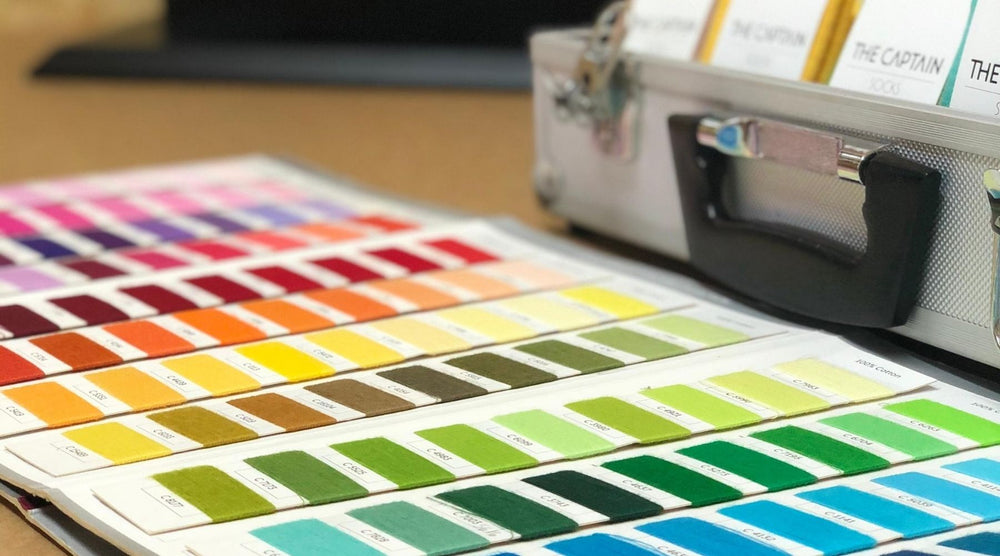 It´s more than a way to dress, it´s the expression of your personality: colors have a specific meaning and your socks can show it.
Socks are more than just a fashion accessory. They represent the expression of your individuality. That is why, in our collection, we have a range of models related to specific hobbies or professions, all in specific colors. The reason for it? Stay tuned!
According to the stylist David Zyla, author of the book,"Color Your Style", "Even if your wardrobe is filled with clothes of a variety of colors and shades, there is always the color that you give a greater preference to, because you feel more comfortable and confident in it. It is the very color that reflects your character."
Socks and colors: a loving relationship
Let us find out the meaning behind the colors of our products.
Yellow
It´s a strong color: yellow draws the attention of those who see it. It is the color of the sun, so it can be the happiest and brightest of them all.
Sensations caused by yellow: warming, joy and youth.
Blue
Blue is related to nobility and is usually used to convey harmony, tranquility and serenity.
Sensations promoted by blue: confidence, strength, power and tranquility.
Pink
Pink transmits tranquility and innocence, sometimes it even represents a reference to childhood. It is also often used to connect to passion and seduction.
Sensations caused by pink: relaxation, softness, desire and purity.

Red
This warm color provides a lot of energy and symbolizes passion and love. It is a strong color and for this reason it can often also be associated with power.
Sensations caused by red: extroversion, love, intensity and speed.
Black
It is the most elegant of colors! For this reason, it refers to sophistication, modernity and luxury. It can also be linked to situations of fear or curiosity.
Sensations promoted by black color: credibility, sophistication, interesting and mystery.

Orange
A mix between red and yellow results in orange, that will give you joy and vitality. It can also means success and prosperity, as it transmits enthusiasm.
Sensations promoted by orange: happiness, delight, strength, energy, wealth and excitement.

Brown
Considered the color of the earth, brown expresses security, maturity, comfort and simplicity. In addition, it is also related to natural products and healthy lifestyle.
Sensations promoted by the color: natural, rustic, relaxation and elegance
Grey
Used to represent sophisticated elements, grey is a pleasant color that it gives the feeling of modernity and professionalism.
Sensations promoted by the color grey: innovation, technology, seriousness, neutrality and reflection

Green
This is the color most associated with nature and the feeling of hope, but it is also related to concepts such as health, money, vitality and youth. It is often used in environments to provide a calming effect.
Sensations promoted by green: wealth, wellbeing, balance, spiritual and hope
Do our colors descriptions match your personality?
Now you can choose your socks wisely…